About Us
While we are located in Fremont, The Law Offices of Derek Lim has worked with clients all over the world. Our principal lawyer has over 20 years of experience and speaks English, Cantonese, Mandarin, Chaozhou Dialect, Thai and Laotian — so you never have to worry about a language barrier getting in the way of the results you need.
Learn more about attorney Derek Lim by visiting the link below: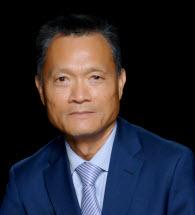 Our law firm understands the value of professional, holistic representation. We will work closely with you to meet your unique goals, so you can get the relief you need and go back to living your life. Learn more about our track record and see what our clients have to say.
Personal Injury | Immigration Law | Family Documents
We frequently work with clients in California as well as those abroad seeking to move to the area. Our clients include multinational businesses, business professionals seeking a visa, couples who are about to marry, loved ones injured in auto accidents and more. We focus our practice on three core areas:
Personal injury: Whether you are seriously injured or have lost a loved one in a fatal accident, we dedicate ample time to securing the compensation you and your family need to recover.
Immigration: We can help you secure a E1, E2, EB-5, L-1 or another type of visa, as well as offer guidance on nationalization and citizenship. We have even helped those with a criminal record secure the documents they need to stay in this country.
Family documents: An attorney can be invaluable when drafting a secure and long-lasting prenuptial agreement. We also provide name changes and date of birth changes to existing family documents.
Get the support you need — we offer free phone consultations to see if our services are right for you. Call The Law Offices of Derek Lim at 510-818-0898 to get started, or reach out online to make an appointment.